Home > Benefits Office > Retirees
If you are a participant of the Local 57 Benefit Plans and you are thinking about the possibility of retirement, you may contact the Funds Office for information about your benefit options. It is generally common for members seeking retirement to meet with a financial planner before making that big decision. Because there are multiple pension benefit options available to you and your family, a financial planner will best be able to help you plan for retirement based on these options as it relates to your expected standard of living.
If you are interested in retiring and wish to receive information about your specific benefit package, please contact the Local 57 Benefit Funds Office at (401) 331-9191, weekdays 8:00am-4:00pm.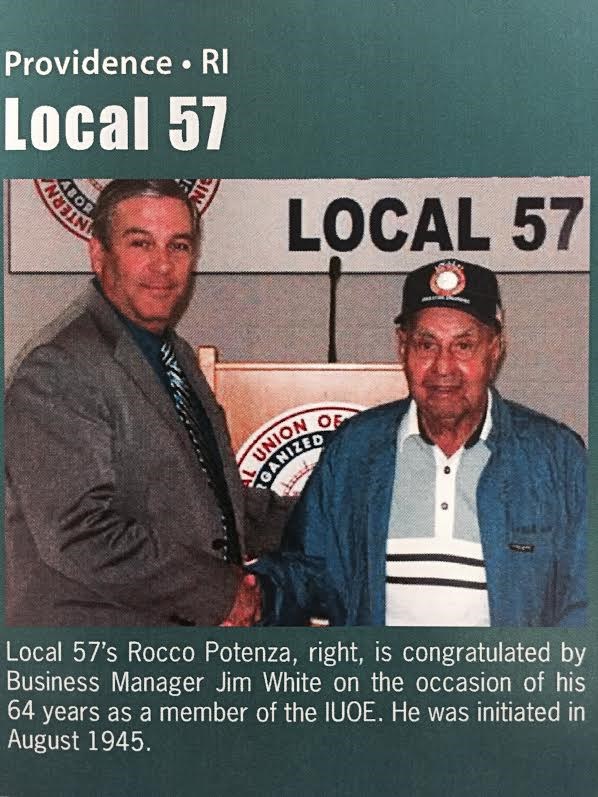 Retiree Medical and Life Insurance
​As a retiree, you may be eligible for medical and life insurance benefits. Please see the requirements described in the Summary Plan Description:
The current life benefit for eligible retirees is $5,000. If you wish to update your current beneficiary, please complete the Beneficiary Designation Form and return to the Benefit Funds Office.
​If you are a retiree and are no longer eligible for Active Dental coverage through Local 57, you may be eligible to enroll in Delta Dental of RI's retiree plan. Please contact the Union Hall for more information.
Attention Retired Members!
At no cost to you, Legacy Benefit Advisors is providing Medicare and Social Security Planning Meetings for RI union members.
The workshops are also easily accessed via LBA's website, www.LBAri.com, under the heading "Events / Calendar". Then clicking on the selected date will bring the attendee to a registration page, then to the workshop. (Note: Zoom will automatically be downloaded on your computer if it is not already there.)
LBA will help you:
Select the best Medicare plan
Decide your Social Security strategy
Consolidate and protect your "nest egg" with risk-free investment growth
Generate a steady, lasting income stream
Provide a safety net for loved ones
Helpful Information & Links
If you are a pensioner or a surviving spouse and wish to change your bank account for direct deposit, please complete the Direct Deposit Form and return to the Benefit Funds Office.
If you wish to change your address, please complete the Change of Address Form and return to the Benefit Funds Office.
If you are receiving a monthly pension benefit and would like to change your tax withholding, you may complete an updated W-4P. You should consult a tax advisor if you are seeking advice on making an election.
Please read the the Retiree Reemployment Policy if you decide to return to work. ​
Your benefit payments are serviced by Aetna Life Insurance Company If you have any questions directly relating to your payments or your yearly Form 1099's, you may contact their customer service line at:
1-800-952-2700.
​If you have any other questions, you may call the Local 57 Benefit Funds Office during normal business hours at: 401-331-9191